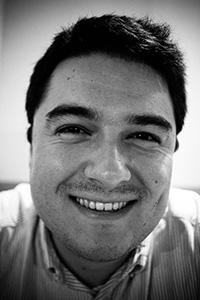 Name: Dmitry (Dima) Uzilevsky
Profile: Head of Supply Chain, Deputy CFO, Group Controller, Internal Auditor, Financial Analyst
Based in: Zurich, Switzerland
Email: dima@uzilevsky.com
My skill profile
Company Steering
Financial Steering
Business Intelligence
IT Project Management
People Management
I speak
English
German
Russian
About me
Skilled leader who can bridge your needs of connecting Financial Company Steering and IT. Through my extensive experience in Group Controlling, Reporting Systems, IT Project Management and Supply Chain Management, I have a broad view on the corporate challenges of today and the solutions for tomorrow.
My track record consists of 12 years in Telecommunication Industry (Deutsche Telekom & Orange) and 4 years in Aviation Industry (Lufthansa).
I successfully built up financial reporting in multinational environments and achieved legal merger approval from EU Commission for TelCo industry.
During impact of COVID to airline industry, I kept together a team of 30 people and transformed processes for better efficiency and performance for the uptick of travel after the pandemic.
I hold a Bachelors degree in Computer Science and Masters in Business Administration from Frankfurt School of Finance & Management. You can talk to me in German, English and Russian.
Additionally, I can paraglide, sail and ride a motorbike.
Would like to work with me? Connect on LinkedIn or drop me a mail.